Shipping abroad
Available
Online delivery
Immediately
What do you get when you enrol on a PLC programming course?
90 FHD video lessons (over 25 hours) Breakdown of topics in a structured way that form a logical sequence.
project from the TIA Portal for each lesson If you make a mistake during an assignment, you have the option of opening the project attached to the lesson.
instructions on how to configure TIA Portal and Factory IO for use during the course You will gain knowledge of how to configure the software appropriately if you do not use the actual hardware.
Course completion certificate in PL and EN (after a successfully completed test) You receive a certificate (after a successfully completed test) as a guarantee of your knowledge and skills. A well-rounded course will enable you to pass the final examination.
unlimited time access to the course (unlimited viewing of video lessons from any computer or phone) Continuous access to the course allows you to return to a particular lesson or batch of material.
Receive future course updates free of charge You will receive access to each course update free of charge.
Free receipt of lessons to expand the course in the future Free of charge you will receive additional recordings with bonus examples.
The Art of PLC Programming - Modern Factory - S7-1200 programming course in FBD language
In this video training you will learn the FBD language (writing code based on the gate principle known from digital technology). The course focuses on practice, so learning about programming instructions is done by implementing typical functionality from an industrial application. Everything is done using the Factory IO tool (a virtual factory for learning programming) and the TIA portal environment and a PLC simulator called PLCsim (or a real PLC). In this way, you will be able to acquire new skills without additional expenditure on hardware and softwares (you can use trial versions of TIA portal and FactoryIO which have full functionalities). After completing the course, you will be able to configure and write program code for the SIMATIC S7-1200 family PLC and you will be familiar with all good programming practices. I will show you all the steps of preparing a project for an industrial application (from idea to realisation), i.e. a step-by-step diagram of how to do it. The course is aimed at beginners (who have had no exposure to TIA Portal and the SIMATIC S7-1200 controller), so I will guide you through downloading, installing, activating and configuring all the tools so that you can get the most out of the course and gain practical skills. Of course, if you are familiar with TIA Portal and S7-1200 then you will learn a frequently used programming language called FBD in this course. In addition, the course includes the 'icing on the cake', in the form of comments on common mistakes made by novice PLC programmers. It is worth learning from both your own and other people's mistakes. All course material is divided into the following sections:
preparing the tools -> everything you need to get started with the course.
Fundamentals of FBD programming -> learning the basics about TIA Portal design and PLC configuration and programming. In this section you will learn, by means of practical examples, the most important instructions and functions which are always needed during programming work, irrespective of the type of machine or application.
application "Sorting station" -> you will see how to relate, to a larger issue based on the information you have learned before. I will show you that programming is easier than you think. We will start from scratch and end with a product sorting application.
Homework -> practice makes perfect, so you will be given some tasks to complete on your own.
bonus -> contains an extended discussion of the previously learned instructions. Plus some more practical tasks with their solution.
Key information about the course
Benefits of taking part in the course
Compatible with the latest Windows
Our SIMATIC S7-1200 PLC programming course in FBD language is fully compatible with the Windows operating system. Whether you're running Windows 10, Windows 8.1 or Windows 7, our training materials work seamlessly on your computer. You don't need to worry about software compatibility - focus on gaining knowledge and skills, and we'll make sure your learning experience is completely convenient and reliable.
You don't need the equipment
Our course allows you to learn without the need for your own equipment. By using PLCsim's advanced simulation environment, you can practice programming and test your skills without investing in actual hardware. This is an ideal opportunity for beginners and those who want to improve their skills without an unnecessary financial burden. Focus on learning and developing your skills and we will provide you with the necessary tools to learn PLC programming effectively.
You don't need to buy software
The course is based on the popular TIA Portal programming environment, which the manufacturer makes available in a trial version. This way, you do not need to invest in licences to practise programming on the real software.
You have an individual position
Everything you need to acquire practical programming skills can be found in one place - on your computer. Focus on learning and develop at your own pace, without unnecessary restrictions.
You learn to program the most popular controller
This course is the key to mastering the programming of SIMATIC S7-1200 PLCs in FBD - the most popular platform in the industry. Through our detailed lessons, you will gain the ability to create control algorithms that are key to automation in many fields. By programming this widely used controller, you will increase your attractiveness in the job market, gaining skills that are essential in today's world of technology and automation.
Learning the FBD language
This course will show you how to create logic sequences and control algorithms using intuitive function blocks. Regardless of your programming experience, you will gain invaluable skills to create consistent and efficient solutions for SIMATIC S7-1200 PLCs. Mastering the FBD language will open the door to designing advanced automation applications.
No need to take notes
We replace traditional notes with interactive learning materials. As part of our SIMATIC S7-1200 PLC programming course in FBD language, all key information, examples and exercises are available online. This means you don't have to agonise over manually transcribing content - instead, you focus on practical programming and understanding code writing techniques. You get full access to resources in one place, whenever and wherever you have internet access.
Staggered learning
This video course has been designed with your convenience in mind. Forget the compulsion of intensive study sessions - now you control the pace. Access to the learning material is available for an extended period of time, giving you the freedom to learn according to your schedule. This allows you to balance learning with your daily responsibilities and gain a full understanding of the complexities of PLC programming.
Video recordings
We provide you with clear and interactive lessons in which you will discover step-by-step the secrets of creating advanced algorithms. Regardless of your level of experience, you will gain a complete picture of the programming process through visual examples and practical demonstrations. Our videos will make learning even more accessible and attractive.
You don't have to go anywhere
Forget the stress of commuting and having to physically attend courses. Our SIMATIC S7-1200 PLC programming course in FBD language gives you the opportunity to learn in the comfort of your home. All you need is a computer and internet access. You receive professional materials, rich in content and tailored to your learning pace. Don't waste valuable commuting time - gain freedom and efficiency with an online course.
You will also know how to program the actual controller
Learning programming is one thing, but being able to apply it in practice is quite another. Our SIMATIC S7-1200 PLC programming course in FBD language goes one step further. In addition to gaining theoretical knowledge, you will also learn the practical skills of programming an actual controller. This way, you will be ready to work with concrete projects and industrial applications after the course.
Additional tasks
We believe that true learning is not only about mastering the basics, but also about being able to tackle more advanced challenges. That's why our SIMATIC S7-1200 PLC programming course in FBD language offers a section with additional assignments. This is a great opportunity to test your skills on a variety of problems and projects. These assignments will help you broaden your programming horizons and gain the confidence needed to work in the world of industrial automation. Accept the challenge and tackle more advanced aspects of programming!
Competitive price compared to classroom training
Invest in your future without excessive costs! Our SIMATIC S7-1200 PLC programming course in FBD language is the ideal solution for those who value quality at a reasonable price. Comparing it to traditional classroom training, you save a significant amount of money. Without the need to pay for travel, accommodation or training materials, our course provides you with valuable knowledge at an attractive price. By choosing us, you save money without sacrificing the quality of your education.
Working with the application on a "real" site
We focus on practicality! Our SIMATIC S7-1200 PLC programming course in FBD gives you the opportunity to learn through realistic simulation. We use the advanced Factory IO application, which will allow you to explore a variety of industrial automation scenarios and situations. This will give you practical skills in PLC programming, working in an environment that captures the reality of working on a real facility. It's a great way to gain tangible experience that translates into confidence and efficiency when working with industrial automation.
Sample lesson / What you will do after the course
What is the course on programming the S7-1200 PLC in FBD language like?
After purchasing the course, you will receive an email with your access details to the e-learning platform. There you will find all the material and lessons divided into modules (according to the table of contents). This allows you to complete the course topics at your own pace. You can log in from any computer or phone and complete the course. You mark the completed lesson as completed, so you can see your progress in real time.
Part 1 - preparation
Module 1 - downloading and installing the TIA Portal environment

Lesson 1 - Registration on the Siemens website
Lesson 2 - Which files to download
Lesson 3 - Installation of the TIA Portal software
Lesson 4 - Installing the PLCsim simulator

Module 2 - Downloading and installing the virtual factory - Factory IO

Lesson 1 - Which files to download
Lesson 2 - Installation of the Factory IO tool

Module 3 - Licences

Lesson 1 - TIA Portal - Activation of a TRIAL licence
Lesson 2 - TIA Portal - Activating the full licence (floating)
Lesson 3 - Factory IO- Activation of TRIAL licences
Lesson 4 - Factory IO - Activating the full licence

Module 4 - Actual PLC

Lesson 1 - Electrical Engineering - Diagram
Lesson 2 - Preparing the PC/PG
Lesson 3 - Searching for PLCs on an Ethernet/PROFINET network
Lesson 4 - Adapting the PLC for the course
Part 2: FactoryIO
Module 1: Preparation

Lesson 1 - Placing the scene file
Lesson 2 - First project and programming
Lesson 3 - Running Factory IO

Module 2: Creating symbolic names

Lesson 1 -Creation of a tag board for input signals

Lesson 2 -Creating a tag board for output signals

Module 3: Testing IO signals

Lesson 1 -Test for input signals
Lesson 2 -Test for output signals

Module 4: Fundamental programming instructions

Lesson 1 - Assignment instruction
Lesson 2 - Negation instruction
Lesson 3 - AND gate
Lesson 4 - OR gate
Lesson 5 - XOR gate
Lesson 6 - Combination of AND and OR gates

Module 5: Programming instructions

Lesson 1 - Holding - Dominance start
Lesson 2 - Holding - Stop domination
Lesson 3 - Coils - complex conditions - use of sensors
Lesson 4 - SR fuse (stop domination)
Lesson 5 - Modification from program code
Lesson 6 - RS fuse (dominant start)
Lesson 7 - SR flip-flop - extended conditions
Lesson 8 - Memory M (markers/flags)
Lesson 9 - Clock runs
Lesson 10 - Modular/structured programme
Lesson 11 - Slopes
Lesson 12 - Jumping
Lesson 13 - Data types
Lesson 14 - Watch table
Lesson 15 - MOVE instruction

Module 6: Programme blocks

Lesson 1 - Oryganisation block OB100
Lesson 2 - Retention functionality (for M memory)
Lesson 3 - Global constants
Lesson 4 - Temporary variables
Lesson 5 - Temporary variables - what to look out for
Lesson 6 - Explicit conversion (projection)
Lesson 7 - Arithmetic instructions - calculating the volume of a box
Lesson 8 - Improving your calculations - what to look out for
Lesson 9 - Implicit conversion
Lesson 10 - Incrementation
Lesson 11 - CALCULATE block
Lesson 12 - db data blocks
Lesson 13 - DB settings - monitoring and modification
Lesson 14 - Reinitialisation in the DB
Lesson 15 - Retention functionality (for data blocks)
Lesson 16 - Roundings
Lesson 17 - The comparison operation
Lesson 18 - IN_RANGE block

Module 7: Counters and timers

Lesson 1 - CTU counter (counting up)
Lesson 2 - Overwriting instances - what to remember
Lesson 3 - Instance preview
Lesson 4 - Using instances in program code
Lesson 5 - CTD counter (counting down)
Lesson 6 - CTUD counter (counting up and down)
Lesson 7 - Timer TP (pulse generation)
Lesson 8 - TON timer (switch-on delay)
Lesson 9 - Timer TON - usage Lesson 10 - Using the Q output from the timer
Lesson 11 - TOF timer (delayed shutdown)
Lesson 12 - TONR timer (time accumulator)

Module 8: Others

Lesson 1 - Measuring length
Part 3: Product ejection line (Factory IO)
Module 1 - Template preparation

Lesson 1 - Introduction
Lesson 2 - New project in TIA Portal
Lesson 3 - Importing symbolic names
Lesson 4 - Writing program code for line modes
Lesson 5 - Writing code for traffic lights
Lesson 6 - Error handling function
Lesson 7 - Linking digital outputs and memory
Lesson 8 - Dedicated functions for operating modes (control logic)
Lesson 9 - Layers (grouping of blocks)
Lesson 10 - Conditional function calls

Module 2 - Writing programme code

Lesson 1 - Using the template
Lesson 2 - Error programming
Lesson 3 - Manual mode - movement of conveyors
Lesson 4 - Manual mode - blocking
Lesson 5 - Detecting slopes for sensors
Lesson 6 - Automatic mode
Lesson 7 - Summary
Part 4: Additional tasks
Module 1: Fundamentals

Lesson 1 - AND gate
Lesson 2 - OR gate
Lesson 3 - NOT gate
Lesson 4 - NAND gate
Lesson 5 - XOR gate
Lesson 6 - AND-OR gateway (connection)

Module 2: Projects

Lesson 1 - Controlling room lighting
Lesson 2 - Stair lighting
Lesson 3 - Controlling the lamp in front of the garage
Lesson 4 - Shop window
Part 5: Sorting of products (actual line)
Module 1 - Preparation

Lesson 1 - Overview of the facility
Lesson 2 - Using a template
Lesson 3 - Hardware configuration
Lesson 4 - IO test

Module 2 - Coding

Lesson 1 - Manual mode
Lesson 2 - Automatic mode (1/4)
Lesson 3 - Automatic mode (2/4)
Lesson 4 - Settings
Lesson 5 - Product measurement
Lesson 6 - Automatic mode (3/4)
Lesson 7 - Extension of traffic lights (1/3)
Lesson 8 - Handling slope detection
Lesson 9 - Automatic mode (4/4)
Lesson 10 - Transporting a consignment of products
Lesson 11 - Extension of traffic lights (2/3)
Lesson 12 - Error handling
Lesson 13 - Extension of traffic lights (3/3)
Software and hardware used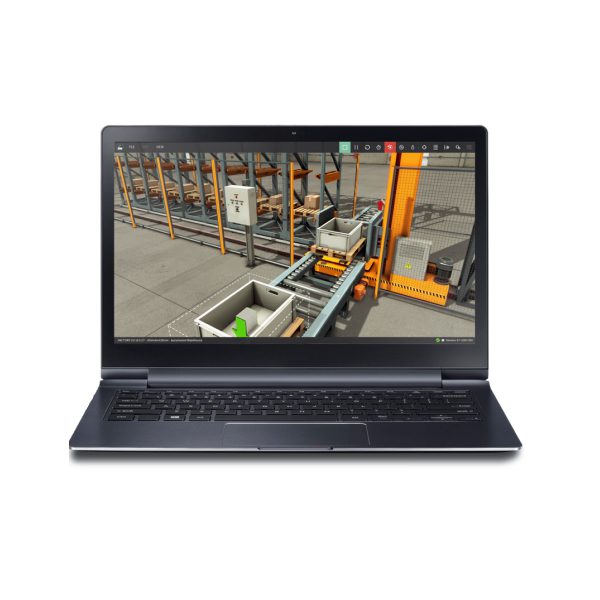 Typical machine scenarios can be run in Factory IO, and the virtual factory connects to the SIM PLC simulator (or the actual PLC. Programming of the controller is possible in the programming environment (depending on the PLC family), and insight into its operation is available during the online connection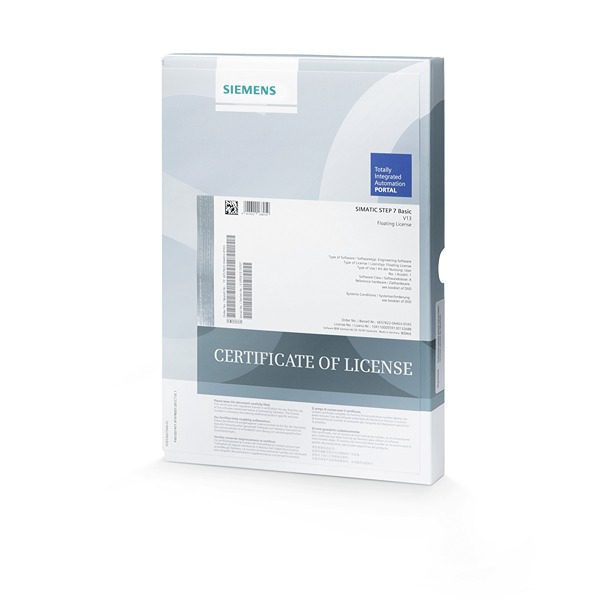 Totally integrated automation is a development environment that combines PLC (programming), HMI(visualisation) and startdrive(drive technology).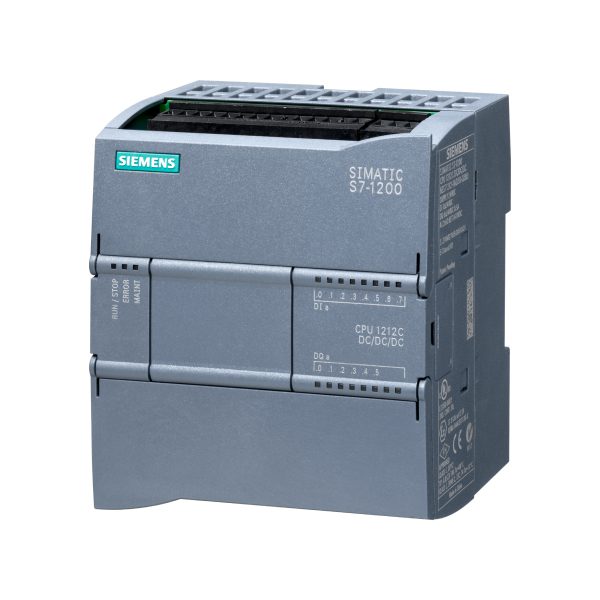 The new controller, which has been developed as a successor to the S7-200, is characterised by slightly weaker parameters than the S7-300 family. Several CPU versions present in the family allow selection according to project requirements.
You will receive a certificate of completion in 2 languages!
Upon completion of the course, you will receive a certificate in two languages - Polish and English.
You will receive a certificate of completion in 2 languages!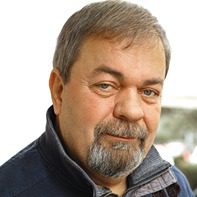 Stanislaw
What sets this course apart is the opportunity to acquire practical, concrete knowledge. Everything is clearly explained. Definitely recommended!
Marcel
After going through the course, I know what the components of the programming environment are and what to do step by step. Now I feel confident and know what I am doing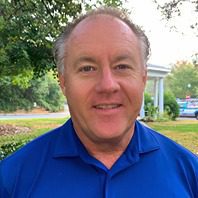 Leon
Course delivered in a very accessible way. Contains a lot of interesting and useful information.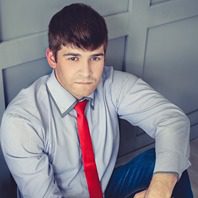 Michael
I can honestly recommend the course. It is solid and factual knowledge. I will definitely be buying more.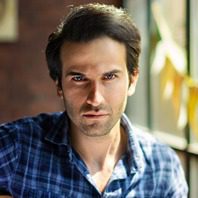 Victor
Thanks to the course, I have decided to go further in this direction. The goal is to look for a more challenging and better job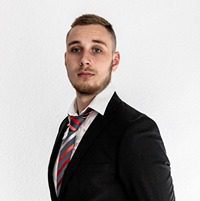 Peter
The course prepared by Mr Tomasz is distinguished by its high level of content and meticulously prepared lessons. They are planned in a clear and sensible manner, making it easier to assimilate knowledge and return to the material if necessary. An additional advantage is the possibility of a free consultation.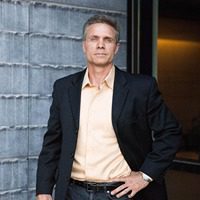 Nikodem
Definitely recommended! The facts themselves, no unnecessary dwelling on issues.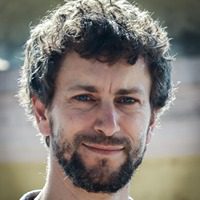 Ignatius
This is my first course, certainly not my last. I am impressed with the substantive quality of the knowledge.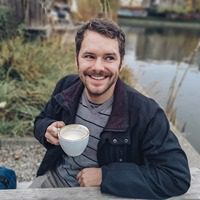 Tymon
Everything clearly explained, you can really learn a lot. Lots of practical information and examples to help you remember everything. In my opinion, it is worth using this form of learning because you can learn anytime and anywhere. It is practical and convenient.
If, after 14 days of purchase, you find that this is not for you, I will refund 100% of the course price.
Frequently asked questions
Will I receive a confirmation after my purchase?

Yes, you receive an email. Sometimes emails end up in SPAM or other folders. Please check your mailbox carefully.

Is there a difference between the media on which the course can be ordered?

No. The material is the same regardless of the type of storage medium. At the time of purchase, you decide which type of data carrier you choose, i.e. online, DVD or USB.

Which PLC programming language should I choose when starting out?

If you are an electrician then LAD. If there has been any exposure to text-based languages (C, C++, C#, Java, etc) then SCL. If there has been no exposure to any programming at all then the basic course is LAD and SCL (the solution to each task is shown in two languages).

Is this course for me if I have never used a PLC?

Yes. The basic courses are just set up so that people with no exposure to Siemens PLCs can learn such skills. The student is guided step by step (as can also be seen in the course table of contents).

What tools are used for consultation?

Consultations take place via Skype or TeamViever.

How do I make an appointment for a consultation?

Please send an email to biuro@plcspace.pl with your questions (problems) and suggestions for a convenient date for your consultation (via Skype or Teamviever).

How long are the consultations valid?

This is 60 calendar days from the date of purchase.

Can I deliver the course on different computers?

Yes. The course material (videos) can be viewed on any computer.

What does the online version of the course look like?

You receive the course by email, where there are private links to the videos.

What if a problem arises during the course?

Please email me with a description of the problem at: biuro@plcspace.pl.

What is the access time for the course?

No time limits for any medium (i.e. online, DVD or USB version).

Do I need to have any experience with programming?

No. The basic course gives step-by-step all the information needed from 'scratch'.

Will I need to purchase a licence for the Factory IO software?

No. There is information in the course on how to obtain licences to complete the material.

Will I need to purchase a licence for the PLC development environment?

No. There is information in the course on how to obtain licences to complete the material.

Is it possible to return the course?

Will I need a PLC to deliver the course?

No. A real controller is not necessary. The course is designed in such a way that it can also be completed on a virtual controller. It all depends on what the trainee has at their disposal.

How do I buy a course?

Just click Add to basket and complete the form and make payment.

When does the course start?

-> Online version - immediately after payment
-> Physical version - when you receive the package from the carrier.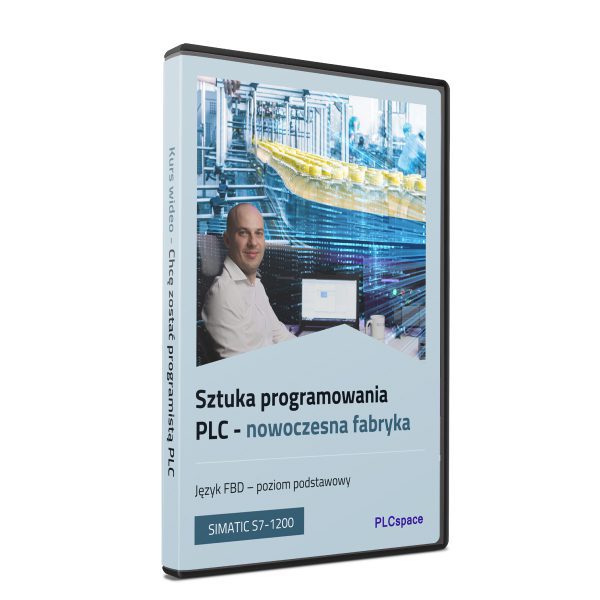 The art of PLC programming - the modern factory
In the price you will receive:
Available for 365 days
Access to a 25-hour course
Certificate
Additional material
Companies that have benefited from our courses