The secrets of PLC programming
Format
Online, DVD, Flash Drive
Shipping abroad
Available
Online delivery
Immediately
Payment in different currencies
Available
What do you get when you enrol on a PLC programming course?
When you decide to attend your first PLC training course, you may be worried that you will be saddled with complicated knowledge, and in addition given in an indigestible way. Nothing could be further from the truth! Our training is designed to familiarise you with the basics of PLC. This is why you will receive carefully selected teaching aids:
Over 21 hours of videos - you can watch the videos indefinitely, consolidating your knowledge or looking to solve a problem yourself. Each video is presented from over the instructor's shoulder, so you can literally follow every step of it step by step and reproduce it later in your practice.
Step7 projects performed during the course - you will be introduced to the full functionality of the Step7 platform and gain a large dose of solid knowledge of Siemens PLC modules.
The secrets of PLC programming. Siemens PLC programming course. Basic level LAD language
You've certainly heard about PLC programming for Siemens S7-400 Simatic controllers before. They are regarded as one of the most effective central units in process automation, which is based on a PLC. This Siemens controller is designed to manage process and machine processes in virtually all industries. Our PLC programming course is designed to help you gain practical knowledge that you will use in your work. We start our PLC training from a complete beginner's level, so it doesn't matter if you have dealt with Siemens Simatic S7 controllers before.
If you dream of working as an industrial machine automation technician but want to stop acquiring theoretical programming knowledge from boring books, you've come to the perfect place! Check out our PLC programming course and start working on your career!

What is the Siemens PLC programming course about?
The PLC programming basics course has been designed to explain everything to you from the very beginning to the intermediate level. The topics we cover during the course will be useful to you in any profession where you come into contact with industrial programming. If you want to supervise equipment such as conveyor belts or entrance gates, you have come to the right place. Knowing how to program Siemens Simatic PLCs will help you to better understand the relationships that exist between components.
Currently, the programming of Siemens Simatic S7-400 controllers is primarily done in the versatile LAD language (the so-called ladder language) and it is to this language that the programme of this training course is dedicated. PLC course topics will be discussed based on the Step7 V 5.5 environment and programming work on the Sorting Station application.
Siemens Simatic programming is convenient because it does not require you to purchase any additional software. After installing Step7, you have access to a demo version of the software, which retains full functionality for 21 days. If you are already using a previous version of Step7, you can extend it for a further 21 days. The course is video-based, so you'll be through the entire hardware setup in no time.
Do you want to find out that PLC programming training does not have to be boring at all? Tired of acquiring controller programming knowledge from thick and incomprehensible books? Our course will give you a completely different experience. Let's get started!
Is this course for you? Take this test MULTIPLE choice to check it out.
Key information about the course
Why choose this industrial automation course in particular?
You will find more than one Simatic PLC tutorial on the market. What makes our training stand out?
Our course will run on any platform
You can use the material provided whether you are using Windows 7, 8.1 or 10. You will save money on buying new hardware and the training will still work perfectly. Instead, spend the money on developing your skills as a programmer.
You do not need to buy any additional equipment
The course is conducted on a simulator that allows you to visualise the various activities. In this way, you will stop associating the work of an automation technician solely with source code and start translating your practice into concrete results in industry, such as the operation of conveyor belts, gates and cranes.
You don't spend money on software
All exercises are based on the Step 7 platform, which you can download and use free of charge. The platform is available for 3 weeks, which is far more than you need to complete our course.
You work as you wish
You solve all the issues on your own, without a group to distract you, and you sit down to the training when you have the time and inclination. You focus on your learning and get concrete results faster and more efficiently.
You work from home
You don't waste time and money commuting, but prepare your workstation exactly the way you like it.
You gain practical knowledge
You will learn to program with a Siemens S7-400 PLC, a module most commonly used in industry for complex processes. This will make it much easier for you to get to grips with industrial work regardless of the industry.
You become flexible
You learn to program PLCs in the LAD language, which allows you to write code of any level of sophistication, from simple and small applications to complex projects that will work well for entire production lines.
No time wasted on notes
Our course is delivered in a convenient online format. You gain unlimited access to the learning material and review it when you need it. Forget about jotting everything down in a notebook you'll never look at. We select the learning materials so that you can quickly find everything you need.
You learn how to create layouts in practice
During the training course, you will gain specific knowledge about connecting and configuring the HMI.
You work with the application in a "real" factory
Software Factory IO allows you to explore a virtual factory where you will test the performance of individual Simatic PLCs in real time. Test your knowledge using a secure sandbox where you choose what you test and when. Your preparation at this stage of the course will allow you to safely program PLCs in real work.
Sample lesson / What you will do after the course
What is the training in programming Simatic controllers in the LAD language?
The training consists of 4 parts, divided into individual modules on specific groups of issues. In the course of them, you will learn how to control PLC modules and use them in your daily work to improve the functioning of your project. What information will you find in each part?
Once you have completed all modules, you will have a working knowledge of machine controller programming that you can use in your everyday duties. Surprise your colleagues and see for yourself that PLCs can be easy to use. Take advantage of our PLC programming course today!
Part 1
Module 1

Installation of Step7 v5.5 SP3 (Win7)
PLCSIM installation (Win7)
Installation of WinCC flexible 2008 SP3 (Win7)
Installation of Step7 v5.6 SP1 (Win 10)
PLCSIM installation (Win10)
Installation of WinCC flexible 2008 SP5(Win10)

Module 2

Module 3

Module 4

Factory IO installation
Factory IO licence activation
Practical example - Application
conveyor
Part 2
Module 1 - SIMATIC S7 system

SIMATIC products
S7-200 - charaktistics
S7-300 - Characteristics
S7-400 Construction
S7-400 - CPU
S7-400 - Modules
Programming equipment
PG/PC requirements for STEP7 installation
Installation of STEP7
Result of installation
STEP7 tools

Module 2 - SIMATIC manager

From process to design
Structure of the STEP7 project
Commissioning SIMATIC Manager
Creation of the S7 project
S7 programme insertion
Offline/online windows in SIMATIC Manager
Standard library
Help system in STEP7
Online help in STEP7
SIMATIC Manager - Customize option

Module 3 - Hardware configuration

Configuration and parameterisation of equipment
Introduction of stations
Running HW config
Creation of a hardware configuration
Addressing of S7-400 modules
Addressing input-outputs at
multi-cassette configuration
Overview of module addressing
Free addressing of modules
HW config: Edit symbols,
monitoring/modification of variables
CPU properties: Cycle/Clock Memory
Saving the HW configuration settings
and sending to the module
Reading to PG of current configuration
hardware
CPU properties: General
CPU properties: Startup
CPU properties: Retentive Memory
CPU properties: Protection
CPU features: Diagnostic/Clock
CPU properties: Communication
Part 3
Module 1 - Block structure

Types of programme blocks
Programme structure
Process mapping
Cyclic programme processing
Creation of block S7
Launching the LAD/STL/FBD editor
Elements of the LAD/STL/FBD editor
STEP7 programming languages
Choice of programming language
Programming in LAD/FBD
Programming in STL
Block record
Block call in OB1
Uploading blocks to the PLC
Simple programme testing
Transmission and recording of block changes
Editor configuration

Module 2 - Symbolism

Absolute and symbolic addressing
Symbolic addressing - overview
Opening the symbol board
Edit: Find and replace
View: Filter
View: Sort
Table symbol: Export
Table symbol: Import
Edit symbols (in the LAD/STL/FBD editor)
Symbol information (in the editor
LAD/STL/FBD)
Symbol selection (in LAD/STL/FBD editor)
"Leading Symbols"

Module 3 - Binary instructions

Logical instructions AND, OR
Exclusive OR (XOR) logic instruction
NO and NC contacts, sensors and symbols
The result of the logic check, the first
check
Comparison, adjustment and deletion
Set/cancel switch
Indirect comparison
Instructions affecting the RLO
Detecting the slope for the equation
Edge detection for the register

Module 4 - Organisational blocks

Overview of the organisational blocks
Handling of organisational error blocks
Error organisation blocks
synchronous
OB for asynchronous errors
Starting information from OB blocks
Part 4
Module 1 - Operations with figures

Collection, processing and generation of
data
Integer number format ( INT 16-bit Integer)
Double integer number format ( DINT 32-bit
Integer)
REAL number format
32-bit)
BCD code for the representation of numbers
total
Monitor/Modify Variables. Format
displays
Charging and transferring data
S5 counters in STEP7
Counters: Diagram
Counters: Bit instructions
Timed instructions: ON Delay
Time instructions: Number format
for S5 times in STEP7
Timing instructions: Stored ON Delay (SS)
Timed instructions: Pulse (SP)
Timing instructions: Extended Pulse (SE)
Timing instructions: OFF Delay (SF)
Time instructions: binary instructions
BCD Integer conversion instructions
Instructions for comparison
Basic mathematical functions
Conversion instructions I-> DI -> REAL
Logical instructions on numbers

Module 2 - Writing data into data blocks

Storage area
Data Blocks (DB)
Overview of data types in STEP7
Basic data types in STEP7
Creation of new data blocks
Entry, recording, transmission to PLC
and data monitoring
Addressing of data elements
Access to data
Complex data types
Example of defining an array
Example of structure definition

Module 3 - Functions and Function Blocks

Introductory information
Temporary variables
Occupancy in the local data stack
Local data stack size
Block occupancy in the local data stack
Use of parameters in blocks
Declaration of formal parameters
Edit parameter block
Calling the parameter block
Function blocks FB
Generation of a static data block
Adding and deleting parameters
in the block
Checking the consistency of the block
Modified discharge correction
block
Multi-instance model
Use of EN/ENO parameters in
calling blocks

Module 4 - Analogue value processing

Application of analogue modules
Range inserts
Parameters of analogue modules
Analogue input modules
Analogue output modules
The form of the analogue value and
resolution
Form of analogue value for different
ranges
Analogue value form for the outputs
analogue
Addresses for analogue modules
in the S7-400 controllers
Scaling of analogue input values
Setting values for the outputs
analogue

Module 5 - Visualisation

HMI configuration
Project in WinCC flexible 2008 SP3
Connection configuration via MPI network
HMI variables
Visualisation screen editor
Addition of static text
IO field - display
values of the variables
Button object - link to variable
Switching between screens
Uploading the project to the HMI
Software and hardware used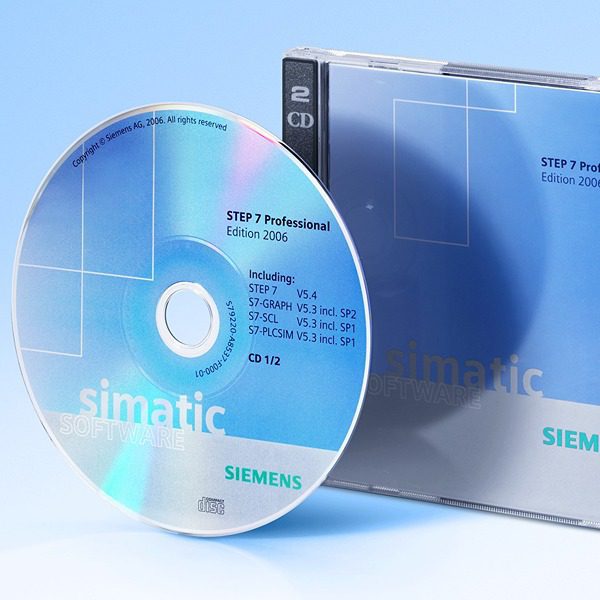 The most popular version of the classic development environment called Step7 v5.5 with Service pack 3 (can be downloaded free of charge from the Siemens website)
The fastest and most powerful PLC offered by Siemens. Its computing power and reliability allow it to be used to control large and complex industrial processes. Primarily used as a central control system that
uses distributed (slave) I/O. A noteworthy feature is the ability to make changes to the programme and hardware configuration 'on the go' without stopping the controller.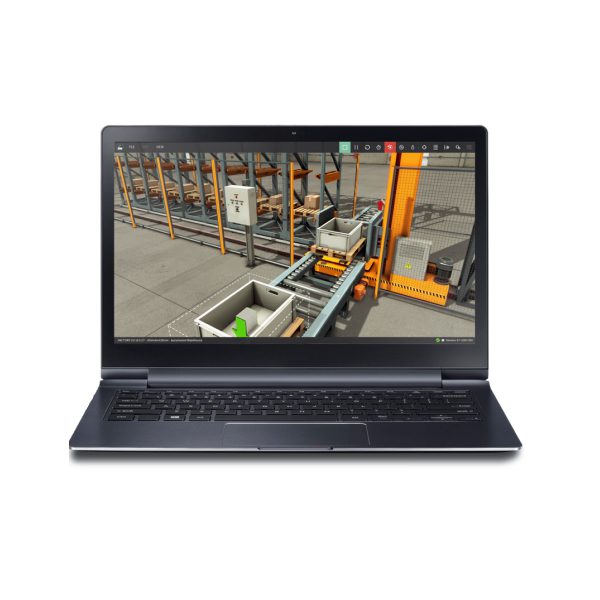 Typical machine scenarios can be run in Factory IO, and the virtual factory connects to the SIM PLC simulator (or the actual PLC. Programming of the controller is possible in the programming environment (depending on the PLC family), and insight into its operation is available during the online connection
What will you be able to do after completing the course?
Siemens PLC programming is a useful skill that is applicable to many different positions. Demand is so high that you will have the opportunity to decide for yourself which specialisation suits you best.
PLC programmer
It is a trade in which an understanding of how the various modules in a system interact is fundamental. With the course we offer, you will be able to configure any of them, be it a PLC, an inverter or a flow meter, without any problems.
Process automation officer
Its task is to design and implement algorithms in the process of industrial automation. Our course allows you to learn about PLC programming from the inside out, without delving into complex mathematical models and theoretical issues without practical application.
Product manager
Better understanding of product relationships means more orders. Better programming knowledge means higher sales results. Our course will give you both of these advantages.
Sales Engineer
Comprehensive customer service, from advice and the search for the best solution to suit your needs to the configuration of PLC parameters. With the expertise we offer, you will satisfy even the most demanding customer.
Say no to dry theory without being reflected in practical skills. With our solution-oriented training, you will excel in the job market - even if your programming adventure is just beginning.
Guarantee
and certificate
If, after 14 days of purchase, you find that it is not for you, I will refund 100% of the course price. Upon completion of the course, you will receive a certificate in two languages - Polish and English.
Frequently asked questions
Will I receive a confirmation after my purchase?

Yes, you receive an email. Sometimes emails end up in SPAM or other folders. Please check your mailbox carefully.

Is there a difference between the media on which the course can be ordered?

No. The material is the same regardless of the type of storage medium. At the time of purchase, you decide which type of data carrier you choose, i.e. online, DVD or USB.

Which PLC programming language should I choose when starting out?

If you are an electrician then LAD. If there has been any exposure to text-based languages (C, C++, C#, Java, etc) then SCL. If there has been no exposure to any programming at all then the basic course is LAD and SCL (the solution to each task is shown in two languages).

Is this course for me if I have never used a PLC?

Yes. The basic courses are just set up so that people with no exposure to Siemens PLCs can learn such skills. The student is guided step by step (as can also be seen in the course table of contents).

What tools are used for consultation?

Consultations take place via Skype or TeamViever.

How do I make an appointment for a consultation?

Please send an email to biuro@plcspace.pl with your questions (problems) and suggestions for a convenient date for your consultation (via Skype or Teamviever).

How long are the consultations valid?

This is 60 calendar days from the date of purchase.

Can I deliver the course on different computers?

Yes. The course material (videos) can be viewed on any computer.

What does the online version of the course look like?

You receive the course by email, where there are private links to the videos.

What if a problem arises during the course?

Please email me with a description of the problem at: biuro@plcspace.pl.

What is the access time for the course?

No time limits for any medium (i.e. online, DVD or USB version).

Do I need to have any experience with programming?

No. The basic course gives step-by-step all the information needed from 'scratch'.

Will I need to purchase a licence for the Factory IO software?

No. There is information in the course on how to obtain licences to complete the material.

Will I need to purchase a licence for the PLC development environment?

No. There is information in the course on how to obtain licences to complete the material.

Is it possible to return the course?

Will I need a PLC to deliver the course?

No. A real controller is not necessary. The course is designed in such a way that it can also be completed on a virtual controller. It all depends on what the trainee has at their disposal.

How do I buy a course?

Just click Add to basket and complete the form and make payment.

When does the course start?

-> Online version - immediately after payment
-> Physical version - when you receive the package from the carrier.
Select at least 2 courses from the list and the first free book item (three selections in total) and an automatic discount of 25% will be calculated in your basket.

If you want to find out more about a particular course, click on its name and the page will take you to its offerings.
Companies that have benefited from our courses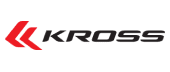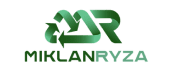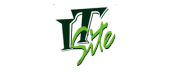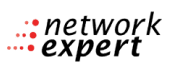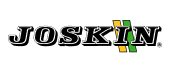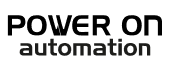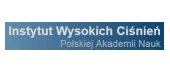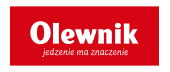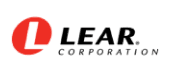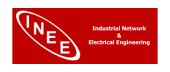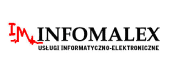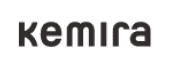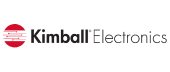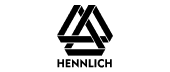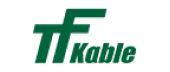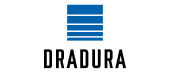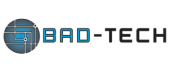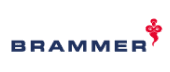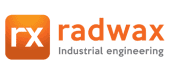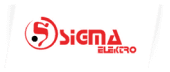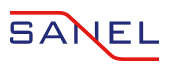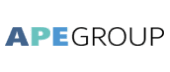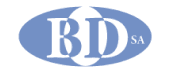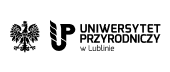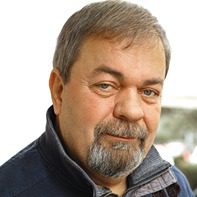 Stanislaw
What sets this course apart is the opportunity to acquire practical, concrete knowledge. Everything is clearly explained. Definitely recommended!
Marcel
After going through the course, I know what the components of the programming environment are and what to do step by step. Now I feel confident and know what I am doing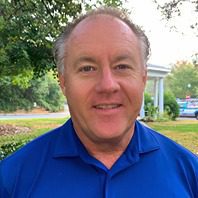 Leon
Course delivered in a very accessible way. Contains a lot of interesting and useful information.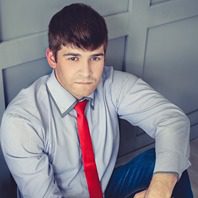 Michael
I can honestly recommend the course. It is solid and factual knowledge. I will definitely be buying more.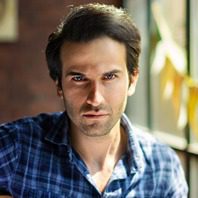 Victor
Thanks to the course, I have decided to go further in this direction. The goal is to look for a more challenging and better job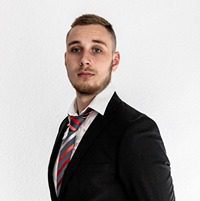 Peter
The course prepared by Mr Tomasz is distinguished by its high level of content and meticulously prepared lessons. They are planned in a clear and sensible manner, making it easier to assimilate knowledge and return to the material if necessary. An additional advantage is the possibility of a free consultation.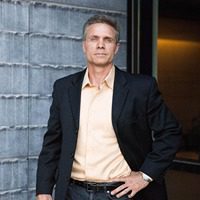 Nikodem
Definitely recommended! The facts themselves, no unnecessary dwelling on issues.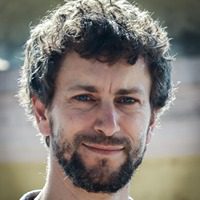 Ignatius
This is my first course, certainly not my last. I am impressed with the substantive quality of the knowledge.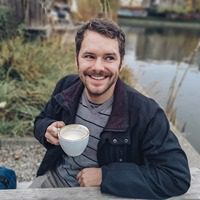 Tymon
Everything clearly explained, you can really learn a lot. Lots of practical information and examples to help you remember everything. In my opinion, it is worth using this form of learning because you can learn anytime and anywhere. It is practical and convenient.